James Brown – the 'Illogic' of Innovation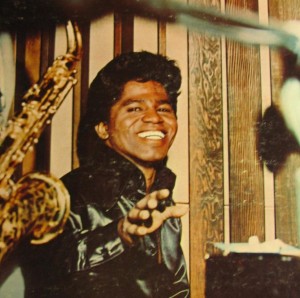 James Brown – the 'Illogic' of Innovation
fonte http://www.lwbooks.co.uk/journals/newformations/archive/newf66%20scannell.pdf
While James Brown's pioneering music continues to attract great critical acclaim, it is not widely acknowledged that his own musicians were less than effusive about his famed compositions. Brown's musically 'educated' band members have often expressed the view that his prototype funk compositions were simplistic and unsophisticated and therefore not to be taken very seriously. This view is strikingly borne out in Fred Wesley's recent book, Hit Me Fred: Confessions of a Sideman (2003), in which Brown's former bandleader provides the most comprehensive insight to date into the trials and tribulations of working with the 'Godfather of Soul'. Wesley was among the core of abundantly talented former jazz players – Alfred 'Pee Wee' Ellis, Maceo Parker, Waymond Reed were others – of Brown's premiere late 1960s -early 1970s troupes. Prior to their recruitment into Brown's band, these musicians were aspirant be-boppers. As ex-James Brown bandleader, 'Pee Wee' Ellis would later say, 'he was some other stuff for me; I'd been studying Sonny Rollins'.
This 'other stuff' to which Ellis refers was 'funk', but it might also be a euphemism for Brown's notoriously 'idiosyncratic' approach to composition in general – one that Wesley would subsequently lament:
Mr Brown would sometimes come to the gig early and have what we call a jam', where we would have to join in with his fooling around on the organ. This was painful for anyone who had ever thought of playing jazz. James Brown's organ playing was just good enough to fool the untrained ear, and so bad that it made real musicians sick on the stomach.
[…]
read more:
pdf version
txt version