BENGA (UK) @ MUV festival (Firenze) 4.6.2008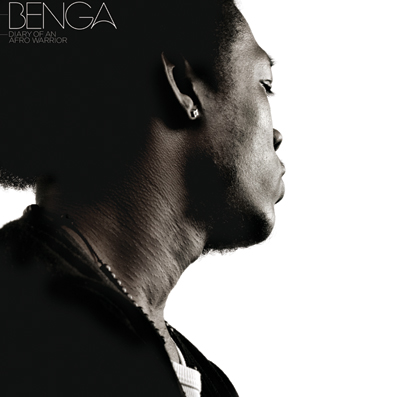 cover art dell'lp di Benga "Diary of an afro warrior" Tempa 2008
Domani sera, mercoledì 4 Giugno 2008, allo sferisterio del tamburello in via del fosso macinante 9 (vicino al Central park) al Parco delle Cascine a Firenze nell'ambito del MUV festival si esibirà Benga – giovane (21 anni) autore di Croydon (periferia di Londra) che stampa per l'etichetta Tempa – in un dj set alle ore 1.00 di notte (ingresso libero). Consiglio di non perdere questo eveno a tutti gli appassionati del genere dubstep. Pur essendo molto giovane questo autore ha già pubblicato varie cose con diverse etichette e collabora con Skream, altro giovane luminare della scena dubstep.
---
fonte: http://en.wikipedia.org/wiki/Benga_%28artist%29
Benga is a dubstep music producer from Coulsdon, and is part of the Big Apple Records label. He has been described as an important name in the development of the dubstep style for his fusion of the already existing South London dubstep sound with the newer East London born grime sound,[1] and was also one of the first dubstep producers when the style was emerging in the early 2000s.[2] He has been featured on a variety of compilations including Mary Anne Hobbs's The Warrior Dubz, Tempa's The Roots of Dubstep and the BBC 1Xtra anniversary mix.
Benga released the cross-over anthem Night with DMZ's Coki in early 2008, followed by his second album, Diary of an Afro Warrior, both on Tempa. Resident Advisor described it as "one of the most anticipated LPs in dubstep yet."[3]
[edit] Discography
Skank / Dose (Big Apple Records, 2002)
The Judgement (Big Apple Records, 2003) with Skream
Benga Beats Volume 1 (Benga Beats, 2004)
Hydro (Big Apple Records, 2004) with Skream
Newstep (Benga Beats, 2006) CD only album
10 Tons Heavy (Planet µ, 2006) with Hatcha
Comb 60s / Killers About (Planet µ, 2006)
Invasion (Big Apple Records, 2006)
Military (Planet µ, 2006) with Walsh
Spooksville / Dreamscape 24 (Planet µ, 2006) with Walsh
The Southside EP (Southside Dubstars, 2006)
Benga EP Volume 2 (Southside Dubstars, 2007)
Bingo (Hotflush Recordings, 2007) with Walsh
Crunked Up (Tempa, 2007)
Night (Tempa, 2008) with Coki. Chart Position: #98 (UK)
Diary Of An Afro Warrior (Tempa, 2008) CD & vinyl album
[edit] References
[edit] External links
---
line-up della serata del 4 giugno 2008 allo sferisterio:

19:00 ANDREA MI (IT) dj

21:30 DUB SPENCER SOUND (IT) live

22:30 TORPEDO COLORADO (IT) live

23:30 SIMONE FABBRONI (IT) dj

01:00 BENGA (UK) dj
—PORNOROBOTZ (IT) visual

info: