studio pics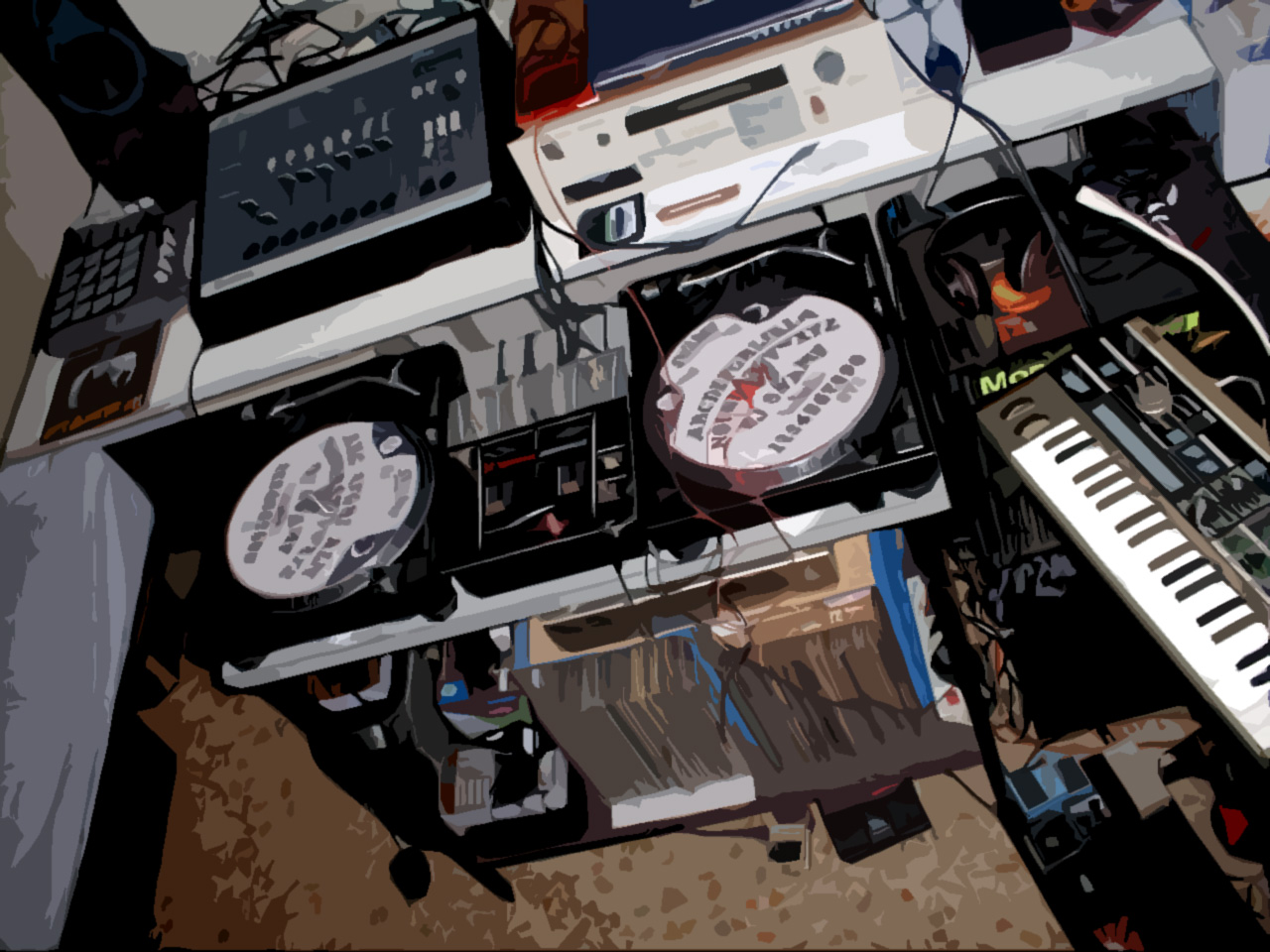 grphx = thx
Equipment list
L to R (up): Akai MPD24 usb/midi controller, M-audio Studiophile BX5a monitors (2), E-mu SP 1200 drumachine/sampler (1994 reissue model 7030 with analog filters chip SSM2044), Akai s950 sampler (1988), Korg Mini KP dynamic fx processor, Toshiba laptop PC Satellite (XP os), Lacie HD 1tb, M-audio Uno usb/midi interface.
L to R (down): Technics SL-1210 MKII turntables (2), Vestax Samurai PMC-05 pro D professional mixing controller, Dual hi-fi amplifier (class A), record crates, Sennheiser headphones, Montarbo bass amplifier, Yamaha natural bass subwoofer, KORG microKORG analog modeling synth/vocoder.
Pedals (L to R): Boss digital delay, Boss RC-20xl loop station, Boss super chorus, Vox valve tone overdrive, Dunlop fuzz unit (Jimi Hendrix system), Dunlop crybaby wha-wha.

click to enlarge