KOTB NYC the full film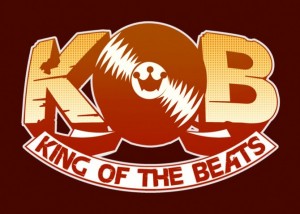 King Of The Beats New York City – the full documentary film
click here to see the entire movie
source http://www.kingofthebeats.com/blog/?p=318
Filmed and Directed by Pritt Kalsi. Here is the full film KOTB NYC 2010 featuring Casanova Rud, Minnesota Money Boss, Psycho Les (the Beatnuts) and TR Love from the Ultramagnetic M.C's.
This is a film about cultural preservation. Digging Culture, Vinyl culture, Hip Hop culture. In this film some of Hip Hop greatest producers take on the challenge of digging in the crates with a budget of only $40 to find drums and grooves to sample to produce a beat.
This film gives you an insight in to the minds of how a hip hop producer works. what sounds inspire them. Buying records is a habit this is their passion.
As a film maker Pritt makes no money from his films. He is unsponsored and unfunded. All he asks is that support his work by visiting the site and purchasing a record or t-shirt. this is so that Pritt can continue to make these films.
The first single from this film is by Beatnuts Producer Psycho Les, only 300 pressed. support good hip hop. support a culture and movement. thankyou and enjoy.