Sylvia Robinson R.I.P.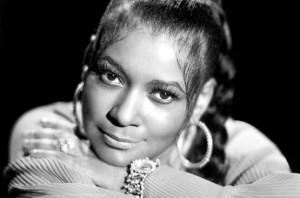 Sylvia Robinson (March 6, 1936 – September 29, 2011) was an American singer, musician, record producer, and record label executive, most notably known for her work as founder/CEO of the hip hop label Sugar Hill Records. She is credited as the driving force behind two landmark singles in the genre. The first was "Rapper's Delight" by the Sugarhill Gang, which was the first rap song to be released by a hip hop act.[1] The second was "The Message" by Grandmaster Flash & the Furious Five.
She co-wrote and produced Grandmaster Flash & the Furious Five's most successful single, "The Message", which is credited as the rap song that brought socially conscious lyrics into hip hop. She persuaded the group to record the song while it was still an estranged demo recording, surprisingly created by a studio percussionist for the Sugar Hill Gang.[8] By commercializing the market for rap records, Robinson is credited as the mother of modern hip hop. The song "Rapper's Delight" brought rap into the public music arena, and revolutionized the music industry as it introduced the idea of re-using existing compositions, a practice that later became known as "sampling".