Donald "Duck" Dunn R.I.P.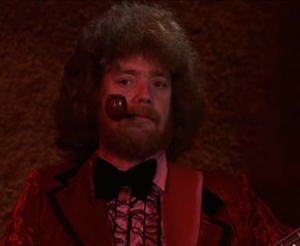 Si è spento a Tokyo questa mattina il bassista e compositore Donald "Duck" Dunn, meglio conosciuto nell'ambiente discografico semplicemente come "Duck". Donald balzò agli onori delle cronache per aver militato con Booker T. and the MGs inizialmente e poi nei Blues Brothers. Donald Dunn si trovava attualmente in Giappone per una serie di spettacoli. La notizia è stata resa nota grazie a Steve Cropper, che seguiva "Duck" nel tour e il comunicato rilasciato parla di una "morte nel sonno". Steve Cropper, oltre a lavorare insieme a Duck coltivava con lui un'amicizia ormai di diversi anni.
L'ultima apparizione di Duck è stata al Tokyo Blue Note e il responsabile del locale Miho Harasawa ha semplicemente confermato la notizia senza ulteriori dettagli sul decesso. Una carriera, quella di Donald "Duck" Dunn magari non proprio conosciuta alle grandi masse ma di certo il compositore e bassista americano è stato in grado togliersi diverse soddisfazioni come quelle di aver suonato insieme a personaggi come Eric Clapton e Neil Young. Una vita dedicata alla ricerca musicale in quanto si è specializzato nel corso del tempo nella musica blues, soul e anche gospel guadagnando un importante Grammy Award nel 2007.
Donald Duck Dunn | The Blues Brothers
Donald "Duck" Dunn, il bassista silenzioso dei Blues Brothers
Non solo carriera musicale per Duck che nel 1980 aveva partecipato anche al celebre film musicale "The Blues Brothers" curato da John Landis con John Belushi e moltissime star della musica americana. Un film indimenticabile assolutamente da vedere, almeno una volta nella vita. Nel film Duck si ricorda come un performer dalle pochissime parole, con una pipa perennemente in bocca dedito solo al suo lavoro di bassista.
Quasi fosse una premonizione, il 20-21 giugno nelle sale cinematografiche ci sarà un omaggio a "The Blues Brothers" per ricordare i trent'anni dalla scomparsa di John Belushi. Questa proiezione, ora, avrà anche un significato in più, sarà un omaggio anche alla vita di Duck. Un personaggio assolutamente non appariscente ma che vedeva la musica in modo assoluto, una vita dedicata al suo basso e alla musica. Non poteva finire diversamente l'esistenza di Donald "Duck" Dunn che, a totale sorpresa, si è spento serenamente, dopo una nottata passata a suonare.
Nato nel 1941 a Memphis e cresciuto sempre nella cittadina americana, la vita di Duck cambia proprio grazie all'incontro con colui che diventerà un amico e un personaggio inseparabile da Donald Dunn, Steve Cropper. Una amicizia che nasce da un profondo interesse musicale che viene concretizzato con diverse sperimentazioni, da band create al college, passando per alcuni singoli fino ad arrivare proprio ai Blues Brothers.
fonte: http://www.melodicamente.com/morto-donald-duck-dunn-bassista-blues-brothers/