diggin' deep…
Da due settimane sono senza i miei amati giradischi Technics SL-1210 MKII (per me e' un dramma!). Li ho portati entrambi da un tecnico per una piccola riparazione: sostituire i cavi RCA di entrambi i piatti (i cavetti non erano piu' affidabili e tutte le volte che li muovevo anche solo di un centimetro smettevano di funzionare). Nel frattempo, mentre aspetto che siano pronti, per ascoltare i miei preziosi vinili sto usando un vecchio giradischi Akai degli anni 80 (il primo piatto hi-fi che ho avuto a casa fin da bambino) e devo dire che ha ancora un bel suono (con una puntina Ortofon quasi nuova), ma le meccaniche del ritorno automatico del braccetto mi davano qualche problema e sono stato costretto a smontarle, inoltre il contrappeso della testina non e' piu' quello di serie (e' stato modificato perche' avevo perso l'originale). Ma non posso esercitarmi nello scratching e neppure fare le prove in sala con il gruppo con questo piatto! Attendo con impazienza la messa a punto dei miei Technics, nel frattempo ho trovato dei vecchi vinili molto interessanti in giro per negozi.
Gli ascolti piu' frequenti in questi giorni:

Digital Underground – Sex Packets (stampato in italia)

James Brown – Ain't It Funky (1a stampa USA)

Isaac Hayes – Joy (1a stampa USA)

Booker T. & The MG's – Soul Limbo (1a stampa USA)

Ramones – Brain Drain (1a stampa USA)

Queen – Flash Gordon – soundtrack (1a stampa USA) di cui avevo già la stampa italiana ma questa americana mi sembra molto più seria (copertina embossed)

D.O.A. – Let's Wreck The Party (stampa inglese)

Nico – The Peel Sessions (stampa inglese 1988)

Stevie Wonder – Talking Book (stampa italiana)

Bobby Womack – Across 110th Street – soundtrack (1a stampa USA)
link:
http://it.wikipedia.org/wiki/Arte_acusmatica
http://it.wikipedia.org/wiki/Musica_concreta
http://it.wikipedia.org/wiki/Funk
http://it.wikipedia.org/wiki/Punk
http://it.wikipedia.org/wiki/Colonna_sonora
http://it.wikipedia.org/wiki/Blaxploitation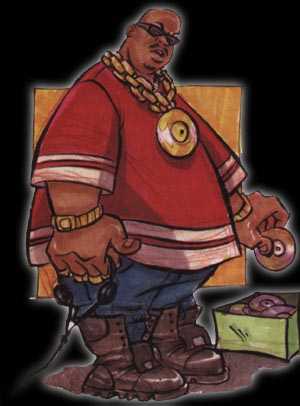 gimme a fat beat!