Shaft e Frankenchrist
Finalmente giovedì i miei Technics SL-1210 MKII sono stati riparati. Sono stati sostituiti i cavetti RCA e i cavi di alimentazione di tutti e due i piatti. Devo dire che i tecnici di Dolfi – in viale Fatelli Rosselli a Firenze – hanno fatto un bel lavoro: sostituzione dei cavi, lubrificazione e revisione generale (di tutti e due i piatti) ad un prezzo onesto (secondo me): 65 €.
Nella foto qui sotto si possono osservare i nuovi cavi RCA (colore rosa confetto!) indicati dalle frecce.
clicca per ingrandire
Oggi sono stato in un paio di negozi (Rock Bottom e Dee Jay Mix) e ho trovato queste due perle: l'LP "Frankenchrist" dei Dead kennedys – stampa inglese del 1985 con inner sleeve e poster originale di H.R. Giger – e la colonna sonora originale del film di Gordon Parks "Shaft" composta da Isaac Hayes (R.I.P.) – stampa italiana del 1971 – di cui possiedo anche un altra versione suonata da Mack Browne And The Brothers.
Qui sotto ho inserito le scansioni delle copertine del poster di H.R. Giger "Penis landscape" che è costato ai Dead Kennedys una denuncia per vendita di materiale pornografico ai minori causando di fatto la scissione della band.
Clicca per ingrandire le immagini.

Shaft cover art
fronte
retro
interno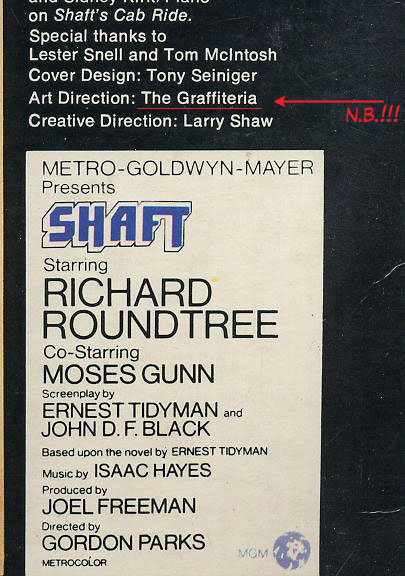 particolare – nota bene l'indicazione "art direction: The Graffiteria"

Frankenchrist cover art
fronte
retro
inner sleeve
"Penis Landscape" poster