Jah Shaka @ auditorium FLOG (FI) 11.02.2011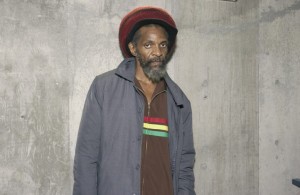 Jah Shaka, The King of Zulu Tribe
stasera venerdí 11 febbraio 2011 all'auditorium FLOG – via Michele Mercati 24 Firenze
fonte http://www.flog.it/programma.htm#gennaio
(The MIGHTY!) JAH SHAKA DUB SOUND (UK)
POWERED + INTRO by JAH STATION SOUND
Jah Shaka: un nome, un mito e una leggenda. Quest'uomo veicola un'esperienza ed un carico di storia davvero enormi, una tempesta di bassi e dubs che abbraccia tre intensi decenni di storia del dub.
Dopo un'attesa durata molti anni finalmente The King of Zulu Tribe, The Mighty Zulu Warrior è in arrivo al Poggetto, all'Auditorium FLOG di Firenze, casa riconosciuta del miglior reggae internazionale. Con ancora vivi i ricordi della memorabile esibizione al Sunsplash 2010, arriverà apposta da Londra per testare la potenza del Jah Station Sound con le sue selezioni esclusive, in un'atmosfera al contempo mistica e vibrante.
La stella polare del JAH SHAKA SOUND SYSTEM sorgeva nella neonata galassia del reggae inglese, negli anni 70, "when reggae was king". E i sound systems di Fatman, Coxone, Shaka ed altri mitici caposcuola, erano il media principe di questo filone reggae con un pubblico principalmente nero, ed una competizione agguerrita che vedeva spesso Jah Shaka primeggiare, conducendo il pubblico ad una sorta di trance collettiva. Alla fine del decennio iniziano le sue produzioni, con il primo LP della serie "Commandaments of dub". Evidenti le sue peculiarità, King David style: one man, one sound, one turntable (un uomo, un impianto, un giradischi)… ingredienti di un rituale che rende la dancehall simile ad una liturgia mistica, una session di meditazione collettiva guidata dalle linee di basso. L'intensità delle sue session e la potenza della sua musica entrano nella leggenda. Il suo pubblico cresce fino a diventare una scena.
Oggi Jah Shaka continua a suonare come negli anni '70. Un piatto solo, sempre quello, ma ora non si scontra più con nessuno. Shaka è una vera e propria istituzione di fama internazionale, fuori dal tempo e dall'arena polverosa dei soundclash (le battaglie fra sounds).
Jah Shaka è una leggenda a se stante. Un mito vivente che celebrerà il suo rito all'Aauditorium FLOG, in una notte che si annuncia già come affollatissima di gente da tutt'Italia. Un'evento imperdibile per tutti gli amanti del reggae dub e della buona musica in generale.
APERTURA ORE 22,00 – INGRESSO 13 € (Rid.€ 10 fino alle 23,00)
http://www.myspace.com/jahshakamusic
—
Deliverance lp cover art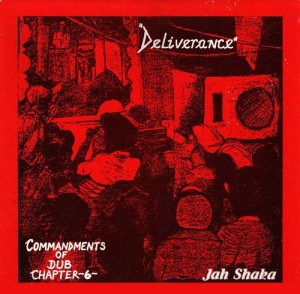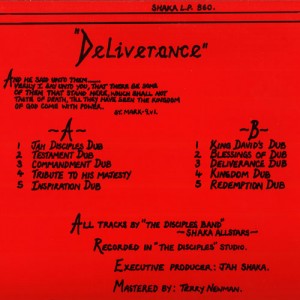 Jah Shaka – King David's Dub (from the Deliverance LP)
And He said unto them…
verily I say unto you, that there be some
of them that stand here, which shall not
taste of death, till they have seen the Kingdom
of God come with power.
St. Mark – 9.VI.