Afrika Bambaataa @ FLOG Firenze 13.3.2011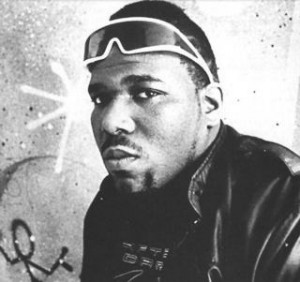 Afrika Bambaataa é una delle figure di riferimento a livello mondiale sia per la scena Hip Hop sia per il Rap che  per i musicisti e i DJ/produttori.
The Godfather of Hip Hop, The Father of  The Electro-Funk Sound, The Master of Records, questi sono alcuni degli appellativi che lo hanno caratterizzato fin dall'origine della cultura Hip Hop all'inizio degli anni '70; creatore della Universal Zulu Nation, e grande innovatore anche a livello musicale con veri e propri inni all'hip hop intramontabili come Planet Rock, Renegades of Funk e Looking for the Perfect Beat con The Soulsonic Force, e World Destruction con John Lydon e Time Zone e il seminale singolo The Wildstyle con Time Zone, Afrika Bambaata é l'hip hop impersonificato.
Una autentica leggenda vivente Bam é cresciuto nel Bronx degli anni '70 a New York in mezzo alle gang e ai palazzi incendiati e abbandonati, contribuendo alla transizione dalla cultura delle gangs (e delle guerre fra gangs) alla cultura Hip Hop, insegnando ai suoi "discepoli" a combattersi e sfidarsi tramite il rap, il breaking, i graffiti e con le varie forme di confronto relative a questa cultura invece che con pistole e coltelli. Ha trasformato insieme ai seguaci della Zulu Nation un quartiere come il Bronx, che veniva chiamato "il piccolo Vietnam" (little Vietnam) a causa della quantitá di gente morta amazzata e per le centinaia di edifici dati alle fiamme e demoliti, in un ambiente di espressione artistica senza precedenti.
Inoltre Bam é stato uno dei primi DJs a procurarsi un paio di giradischi gemelli e un impianto per suonare la sua enorme (giá all'epoca) collezione di dischi e a organizzare feste hip hop con MCs e B-Boys, ed ha creato, insieme a Kool DJ Herc e ad altri pionieri, l'estetica Hip Hop a cui tuttora si ispirano in tutto il mondo milioni di persone che prendono parte a questo movimento divenuto ormai un fenomeno di massa.
Bambaataa nel corso di quattro decenni ha collaborato con una moltitudine di musicisti fra cui: Soulsonic Force, Time Zone, Shango, Hydraulic Funk, Nebula Funk, Afrika Bambaataa and Family, Cosmic Force, Jazzy Five, Arthur Baker, John Lydon, Lee Evans (producer) Rae Serrano (producer), James Brown, George Clinton, Bootsy Collins, Sly and the Family Stone, Bill Laswell, Jungle Brothers, Grandmaster Melle Mel, Busy Bee Starski, Lovage, Nujabes.
La conferenza, e tutta la giornata in generale, alla FLOG si preannuncia molto interessante.
il Vostro Amichevole Vicino THX1138
—
clicca su questo link per leggere il messaggio di Bambaataa (italiano/english):
http://www.bmrecords.eu/omegazulu/index.php?option=com_content&view=article&id=56&Itemid=68
—

Time Zone – The Wildstyle
original mix
Kevorkian rmx
—
fonte http://www.bmrecords.eu/omegazulu/index.php?option=com_content&view=article&id=137:afrika-bambaataa-auditorium-flog-florence-italy-march-13&catid=1:ultime&Itemid=75
AFRIKA BAMBAATAA @ Auditorium FLOG Florence (Italy) – March 13
domenica (sunday) 13 marzo (march)
Location: Auditorium FLOG – Via Michele Mercati
City: Firenze (Florence), Italy
DJ AFRIKA BAMBAATAA
The Amen-Ra of Universal Hip Hop Culture
Father of the Electro-Funk Sounds (KLB)
Le più importanti realtà fiorentine da anni legate a questa scena riportano in Italia Afrika Bambaataa, il vero padre fondatore dell'hip hop insieme a DJ Kool Herc.
Domenica 13 marzo dalle 22:00, in un'intera giornata dedicata alla "black culture", il guerriero dell'electro–funk si esibirà in un dj set all'Auditorium FLOG di Firenze per quella che potrebbe essere la sua unica data italiana. Le prevendite sono già attive da quest'oggi in tutti i circuiti boxoffice della Toscana e su eventbrite.
Nel pomeriggio uno showcase di breakdance degli allievi della scuola Fundanza farà da preludio ad incontro pubblico, moderato dal giornalista Davide Agazzi, sulla quarantennale carriera di Afrika Bambaataa e sulle sempre scottanti tematiche del razzismo e dell'integrazione razziale. La vita di quest'uomo, figura ormai leggendaria della New York degli anni '70 è davvero degna di nota. Esposto nell'infanzia all'influenza dell'attivismo della madre, militante per i diritti civili, già da adolescente è leader di una gang del Bronx chiamata Black Spades. Folgorato dall'esempio di Kool Herc, il giamaicano che esportò a New York il suo enorme sound system The Herculords, e dal suo primo viaggio in Africa, tradusse quelle suggestioni nei codici della sottocultura più rilevante dell'ultimo quarto del secolo scorso, creando il primo nodo di un network destinato a espandersi su scala planetaria: la Zulu Nation. Vennero poi i brani di successo: Planet Rock, Renegades of Funk, le collaborazioni con John Lydon in World Destruction, e con James Brown in Unity e l'album anti-apartheid Sun City, mentre nella sua orbita crescevano altri protagonisti assoluti dell'hip hop: i breakers della Rock Steady Crew, i writers fra cui Futura 2000 e Rammellzee. Un vero polo gravitazionale dell'arte del Novecento, insomma. Ecco perché Afrika Bambaataa è considerato, a ragione, una leggenda vivente.
Domenica 13 Marzo 2011 h 22:30
Auditorium FLOG – Via Michele Mercati 24 (Firenze)
Una produzione Switch, Gold, Disco_nnect e Auditorium Flog
In collaborazione Hip Hop Kemp e Fundanza
Biglietto ingresso dopo le 21:00: 12 euro + d.p.
Biglietto breakdance showcase + incontro: 5 euro under 14 / intero 8 euro
Line Up Pomeridiana:
dalle 15:00 breakdance showcase
a cura di Fundanza
Crazy Kid DJ
dalle 18:00 Afrika Bambaataa meets Florence
Incontro pubblico con il padre fondatore dell'hip hop
modera Davide Agazzi (giornalista)
Ospiti: Afrika Bambaataa, Donald D (MC membro del Rhyme Syndicate di LA e leggenda vivente della scena Hip Hop a livello mondiale),  Luca "Led" Miniati (pluri-campione del mondo di hip hop ed electric boogie rispettivamente nel 1994 e nel 1996)
dalle 19:45 Soulsick Sound warm up dj set
—
—
scansioni articolo Afrika Bambaataa sulla rivista Frigidaire
immagini ad alta risoluzione – clicca sulle anteprime
—
links:
http://www.zulunation.com/afrika.html
http://www.discogs.com/artist/Afrika+Bambaataa