May 3rd, 2012
Comments off
podcast  # 1:
On the Wheels of Steel (mainly 80's heavy metal) May 3, 2012 download link
stereo mp3 file 320kbps
Another hard rock podcast with a metallic flavour, featuring: Black Sabbath, Gillan, Blue Oyster Cult, Ennio Morricone, Motorhead, Ace Frehley, Saxon.
made with REAL VINYL RECORDS
R.I.P. Ronnie James Dio (July 10, 1942 – May 16, 2010)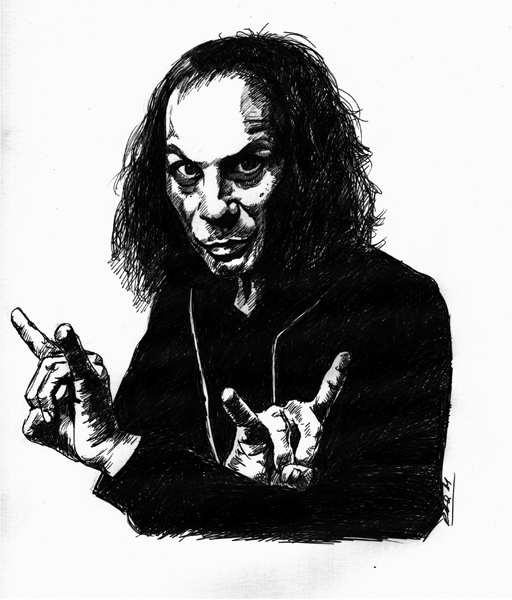 Ronnie James drawing by Thulcandra
"Whenever I get dumped, I nail the door shut so that no one can come inside, get a towel and clip it around my neck so it's like a Superman cape, take off my shoes so I can slide across the room, and…get a fake mic, like a celery stick or a pen, and I play any record that features the vocalist Ronnie James Dio."
—- Henry Rollins (quote from Breaking Up Is Hard To Do Spoken word – Sydney, Australia – 1/17/92)
bonus link:
Map of Metal — http://mapofmetal.com/
—–
podcast # 2:
Hard as a rock – (mainly 70's hard rock) – download link
Here are some rock classics taken from my vinyl records collection (33s and 45s), featuring: Iron Butterfly, Mountain, Kovacs Kati, Black Sabbath, ZZ Top, Can, Led Zeppelin, David Bowie, Steppenwolf, Mick Jagger, Jimi Hendrix Experience, The Heartbreakers.
Compiled, mixed, recorded and encoded (in stereo mp3 file 320kbps) by me.
Enjoy…
Categories:
crate digging, deejaying, general, thx on the mix, varie
black sabbath, dio, dischi, ennio morricone, heavy, ian gillan, lemmy kilmister, podcast, records, rock metal, ronnie james, saxon, vinili, vinyl